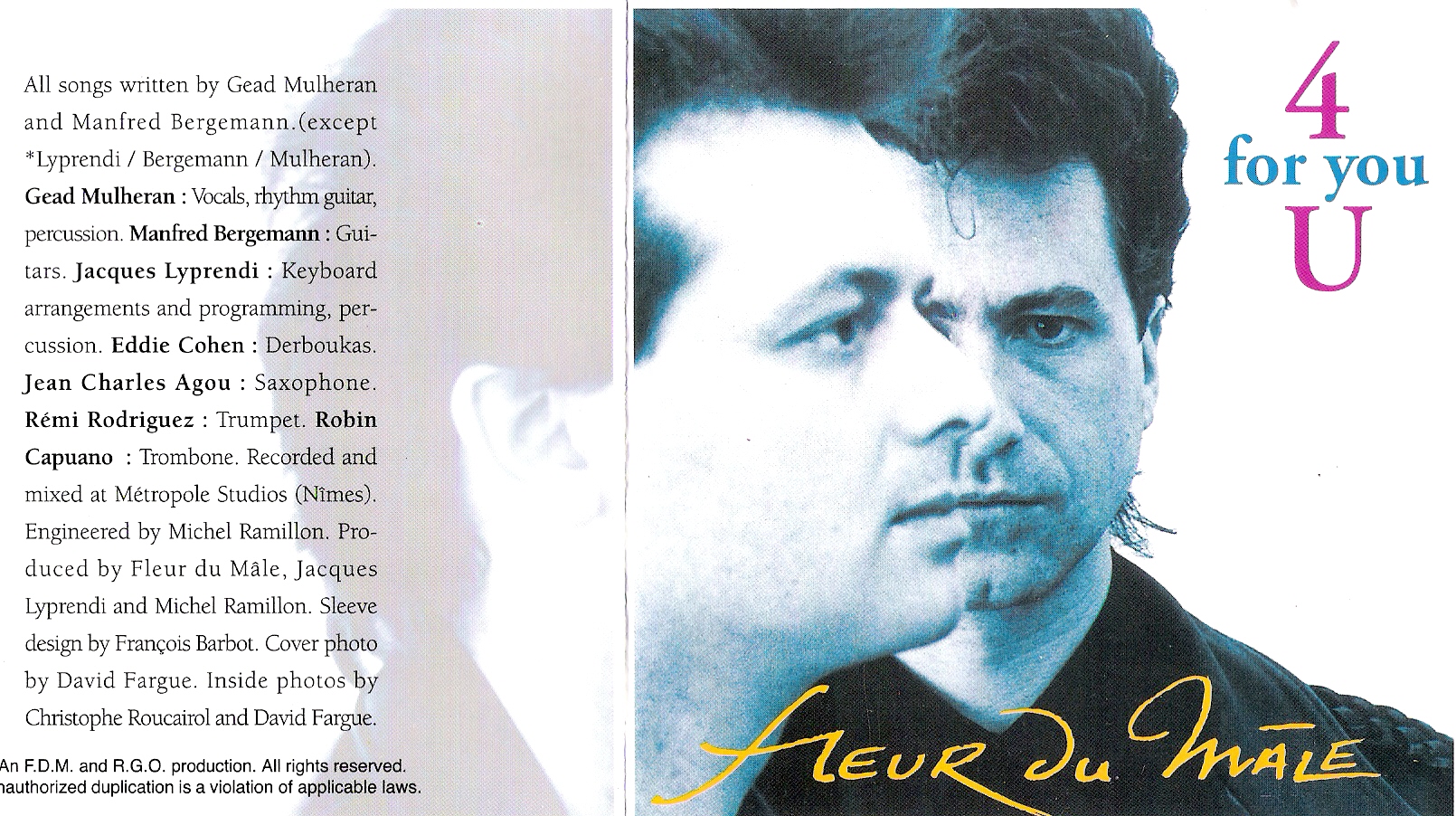 The group was first formed in 1981 after I met a guitarist called Manfred Bergeman . I had originally come to Montpellier to work as a junior lecturer in the english department at Université Paul Valéry in September 1980. In February 1981 there was a student strike at the university and Manfred was organising some music to follow the evening meetings of the student leaders.Everybody would crowd into the Amphitheatre 'A' to hear how the strike was progressing what actions were being planned for the coming days etc.. then it was basically a big party with musicians getting up on stage and jamming together till the early hours. On the evening we met I was playing with one group and he with another. We got chatting after the gig and decided to meet up later to see if we could work on some ideas together. We were very productive as a song writing duo and after our first afternoon bouncing chords and riffs at each other we had about ten songs in the making. Two weeks later we had enough material to start playing live. We brought in a drummer friend, Christophe Candelier, and auditioned for a bassiste who was to be Jean Pierre 'popeye' Rouvier, the first of several line ups of 'Fleur du Male'
The first single we recorded was 'Miroir Miroir' which also figures in the album above '4U' . We played continuosly through the early eighties and gained a solid fan base in the south of France. Around 1984 I felt I needed a change and decided to take a break which was to last several years.
I met back up with Manfred in at the end of summer 1991. He had just got back from 18 months of military service in Turkey and was looking lean. We had a lot to talk about and after several evenings of chatting and several bottles of Pastis and Jack Daniels, we decided it would be a good Idea to make an album ,a sort of 'best of' the early Fleur du Mâle songs,and perhaps write some new ones. We contacted a painist friend called Jacques Lyprendi who apart from being a virtuoso instrumentalist is also a great arranger. He helped us to bring our ideas together and forge them into fully produced songs. We recorded the Album in June and July 1992 at Metropole studios in Nimes with a little known but very talented engineer called Michel Ramillon . The songs are all Fleur du Mâle pop rock classics with strong melodies and tight arrangements, and they still rock….
Le groupe a été formé en 1981 apres avoir rencontré un guitariste appelé Manfred Bergeman. Je suis d'abord venu à Montpellier pour enseigner à l'Université Paul Valéry en septembre 1980. En février 1981, il y avait une grève des étudiants à l'université et Manfred organisait de la musique pour animer les réunions du soir des grévistes. Tout le monde se pressait dans l'amphithéâtre 'A' pour entendre comment la grève progressait quelles actions étaient prévues pour les jours à venir etc. S'ensuivait  une grande fête  avec des musiciens montantsur scène et jamming ensemble jusqu'aux petit matin. Le soir où nous nous sommes rencontrés, je jouais avec un groupe et lui avec un autre. Nous avons bavardé après le concert et avons décidé de nous rencontrer plus tard pour voir si nous pouvions travailler sur quelques idées ensemble. Nous avons été très productifs en tant que duo, après notre premier après-midi de travail nous avons eu des accords et des riffs qui nous ont permis de produire une dizaine de chansons. Deux semaines plus tard, nous avions assez de matériel pour commencer à jouer live. Nous avons contacté un ami batteur, Christophe Candelier, et Jean Pierre 'popeye' Rouvier à la bass ,le premier de plusieurs line-up de 'Fleur du  Mâle était né .Le premier single que nous avons enregistré était 'Miroir Miroir' qui figure également dans l'album au dessus '4U'. Nous avons joué continuellement au début des années quatre-vingt et gagné une solide base de fans dans le sud de la France. Vers 1984, j'ai senti que j'avais besoin d'un changement et j'ai décidé de faire une pause qui devait durer plusieurs années.J'ai retrouvé Manfred à la fin de l'été 1991. Il revenait de 18 mois de service militaire en Turquie. Nous avions beaucoup de choses à se raconter et après plusieurs soirées de bavardage et plusieurs bouteilles de Pastis et Jack Daniels, nous avons décidé que ce serait une bonne Idée de faire un album, une sorte de "best of" les premières chansons de Fleur du Mâle, et peut-être en écrire de nouveaux. Nous avons contacté un ami pianiste, Jacques Lyprendi qui, en plus d'être un instrumentiste virtuose, est aussi un grand arrangeur. Il nous a aidé à rassembler nos idées et à les forger dans des chansons entièrement produites. Nous avons enregistré l'album en juin et juillet 1992 dans les studios Metropole à Nîmes avec un ingénieur peu connu mais très talentueux appelé Michel Ramillon. Les chansons sont toutes des classiques du pop rock Fleur du Mâle avec des mélodies fortes et  des arrangements  affûtés et ils sonnent toujours aussi bien.
---