Girls Names Fleur du Mâle
GIRLS NAMES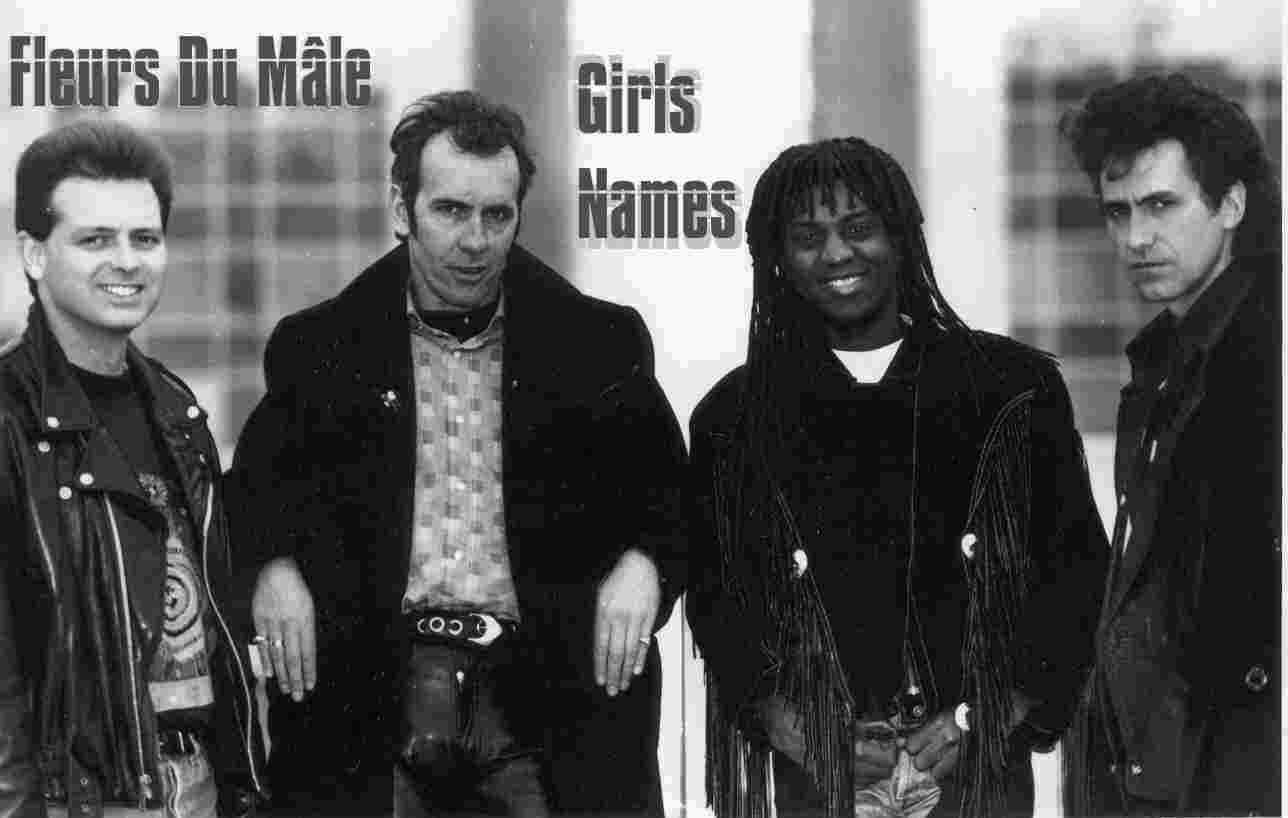 Girls names is an EP recorded in 1997 so titled because  ofthe tracks  Lola Leila and Dolores.The takes are from recordings at Tymix Studios  they were all remastered at the Logical Studio by Pierrick Merad in January 2018. The recording crew was :
Vocals /guitar-Gead Mulheran
Lead guitar- Manf Bergemann
Drums-Jackie Da Costa
Bass- Le Prince François Barbot
Keyboards- Christophe Lebreton
The photo above shows the live band line up after the album, from 92 -96. From left to right, Manfred Bergemann, guitarist, François Barbot on the bass, Alain de Campos the drummer and myself on vocals and guitar. I have many fond and exciting memories of the gigs we played with this line up. The set was tight and very roots rock, the fans from our first period in the 80's were still with us and we gained an additional following through the album and the subsequent tours. Among some of our more memorable moments was a tour of Tahiti and Moorea in 1993, and the clip of Miroir Miroir in ther same year. In 1994 we were back in Tahiti to make a clip for our cover version of the Cat Stevens hit, Lady D'arbanville, it didn't get into the top ten anywhere else than in Polynesia but we had a great time making it!
Track list:
Dolores
Leila
Suis en Feu
Lola
Lady D'arbanville
Le Sud